It's now the 1st of March, its Women's History Month and International Women's Day. During the month of March, we will be featuring some amazingly talented women on the Holistic Wealth podcast. In this exciting episode, the iconic and amazingly talented, Loren Ridinger, Co-Founder of Shop.com and Market America, and Founder of Motives Cosmetics, shares her entrepreneurial journey, and offers tips for business success. In this episode we also talked about how we can use our collective power to achieve a more equal future and recover from the COVID-19 pandemic and taking action and walking the talk when it comes to supporting women in business.

Lauren also shares her journey and the story of her struggles with starting her new company. At the time of launching the business, it was bringing in just $1,000 per month. As stated in Holistic Wealth: 32 Life Lessons To Help You Find Purpose, Prosperity and Happiness: "Everyone told her she was crazy; hearing that, she decided to shut out the negative talk and naysayers, and keep believing. She knew eventually their day of success would come. Loren goes on to state, "It wasn't about the products at first. It was about belief. Believing we could do it. Believing we could get the cream of the crop. Don't quit just because it's not happening on your clock. Progress takes time." –Copyright@ Holistic Wealth by Keisha Blair
Check out this exciting episode of the Holistic Wealth podcast with Loren Ridinger in conversation with Keisha Blair!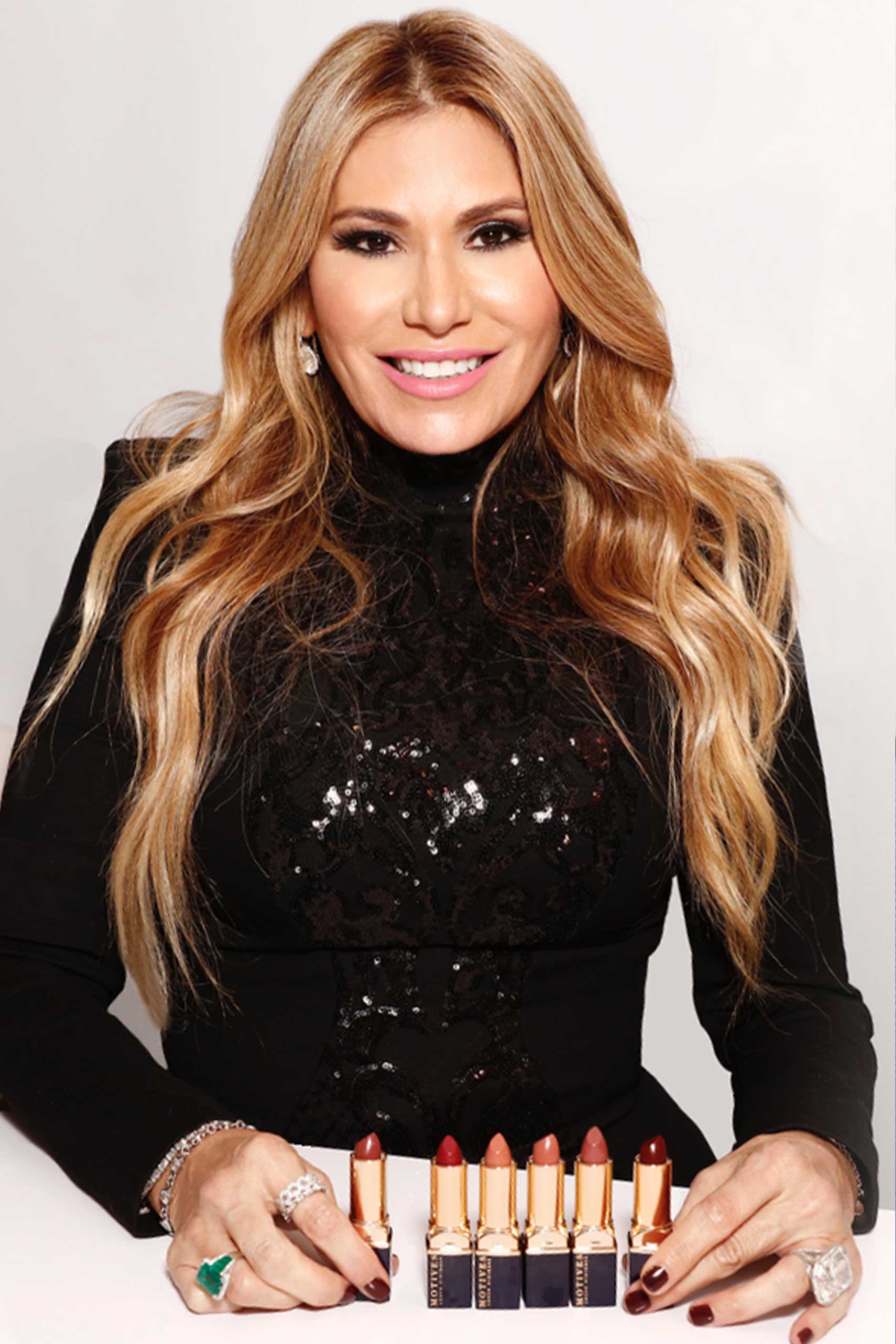 What You'll Learn from this Episode: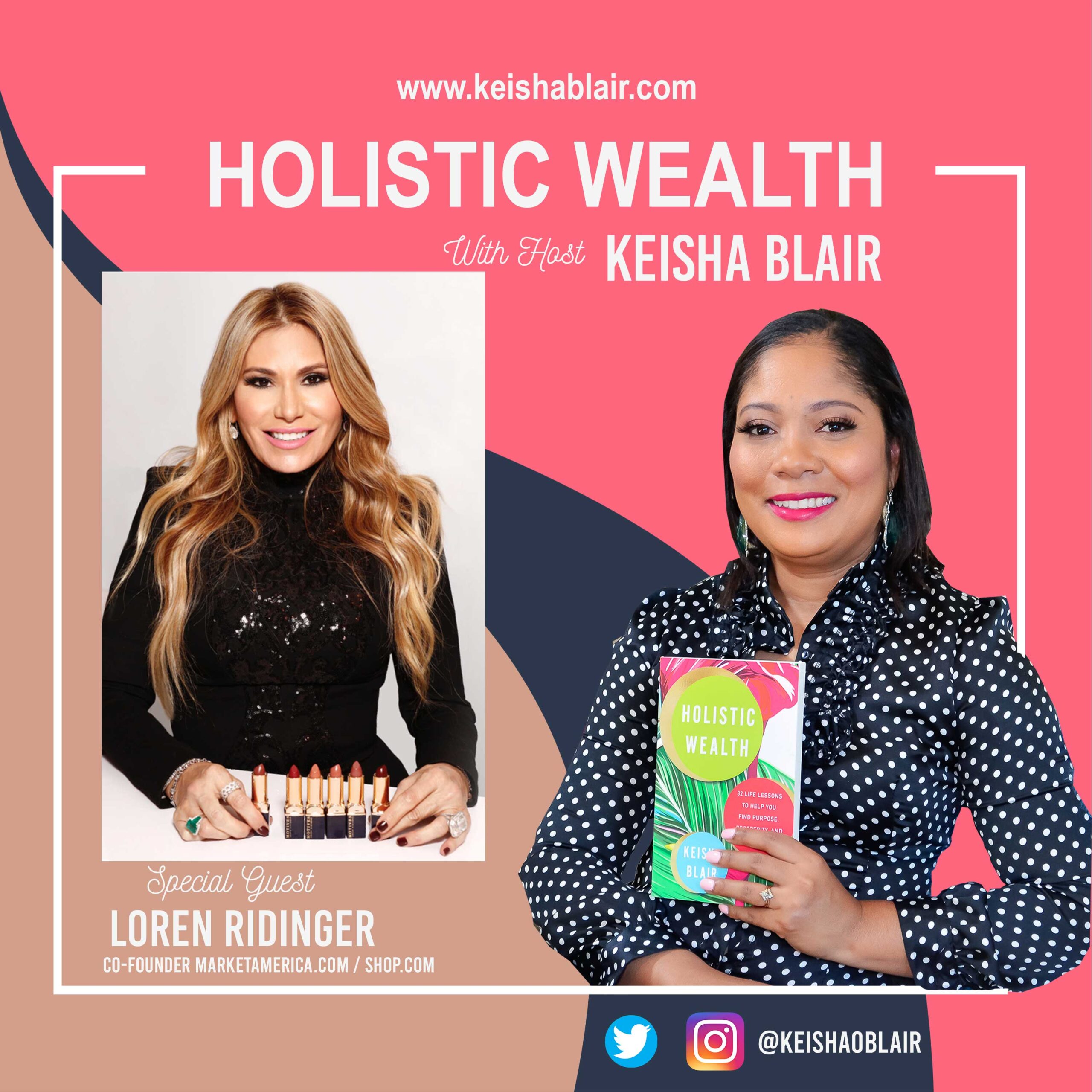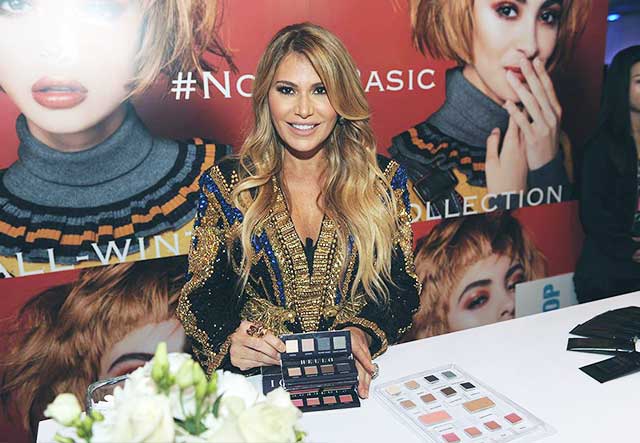 • Loren's amazing journey as an entrepreneur, and her advice for how you can find your purpose and calling.
• Loren's journey of overcoming a near fatal brain aneurysm in 2015, and how she overcame that life-altering setback to achieve success and happiness.
• Loren's thoughts on guarding your mind, ignoring the naysayers and believing in yourself.
• Loren's thoughts on guarding your mind, ignoring the naysayers and believing in yourself.
• Loren's advice on parenting and making bold parenting decisions that make a positive impact on your child's life.
• The effects on toxic messages, people and other negative distractions in our lives.
• How you can incorporate goal-setting to achieve success as well as other business tips for women.
• Loren's most impactful female friendships (Eva Longoria and Jennifer Lopez) and how they have enriched her life.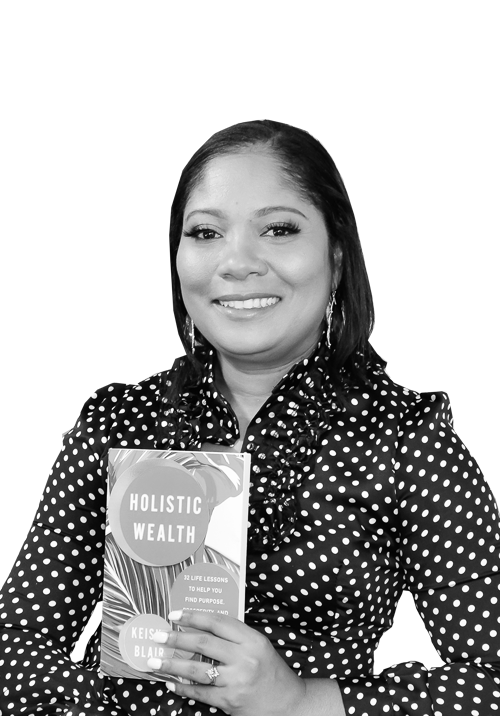 Enjoying the Holistic Wealth Podcast with Keisha Blair?
Don't miss an episode, follow on Spotify and subscribe via Apple Podcasts, Stitcher, or RSS.
Leave us a Review in Apple Podcasts!
Love the show? Make a monthly or one donation at PayPal
Podcast: Play in new window | Download