In this exciting episode, our very special guest is Fijeh Roseline Aadum. Fijeh is an Enterprise Development Expert with over 16 years of experience in Social Development and Financial Services Spanning Wealth Management, Financial Advisory Services. She is The bestselling author of Masters of Success, a book she co-authored with Brian Tracy. She is also the author of, The Pursuit of Enterprise. Her books and teachings have prepared many for a secure financial future and a journey into an enterprising living that goes beyond profit, to actual value creation. Fijeh has said she is at her best when she is helping others live a fuller and wealthier life. She does this through The Fijeh Roseline Aadum (FRAF) foundations' Initiatives and The Immigrants thrive initiative. She expresses herself through her blogs and podcast shows, Immigrants Thrive and The Startup Dialogue.
At Immigrants Thrive, Fijeh is building a community of immigrants and empowering them with the knowledge, tools and resources they need to save more, pay off their debt, sustainably build wealth and give back to their communities. Using her blog platform, she provides the education needed to traverse the complicated world of finance and investment in North America. At the FRAFoundation, Fijeh does work in giving hope to this generation of young Africans through their anchor program, The Start-up Dialogue. This program was born out of a passion to teach, mentor, and elevate Small businesses across Africa to live up to their true potential. Tune in to this exciting episode of the Holistic Wealth podcast with Fijeh Aadum in conversation with Keisha Blair.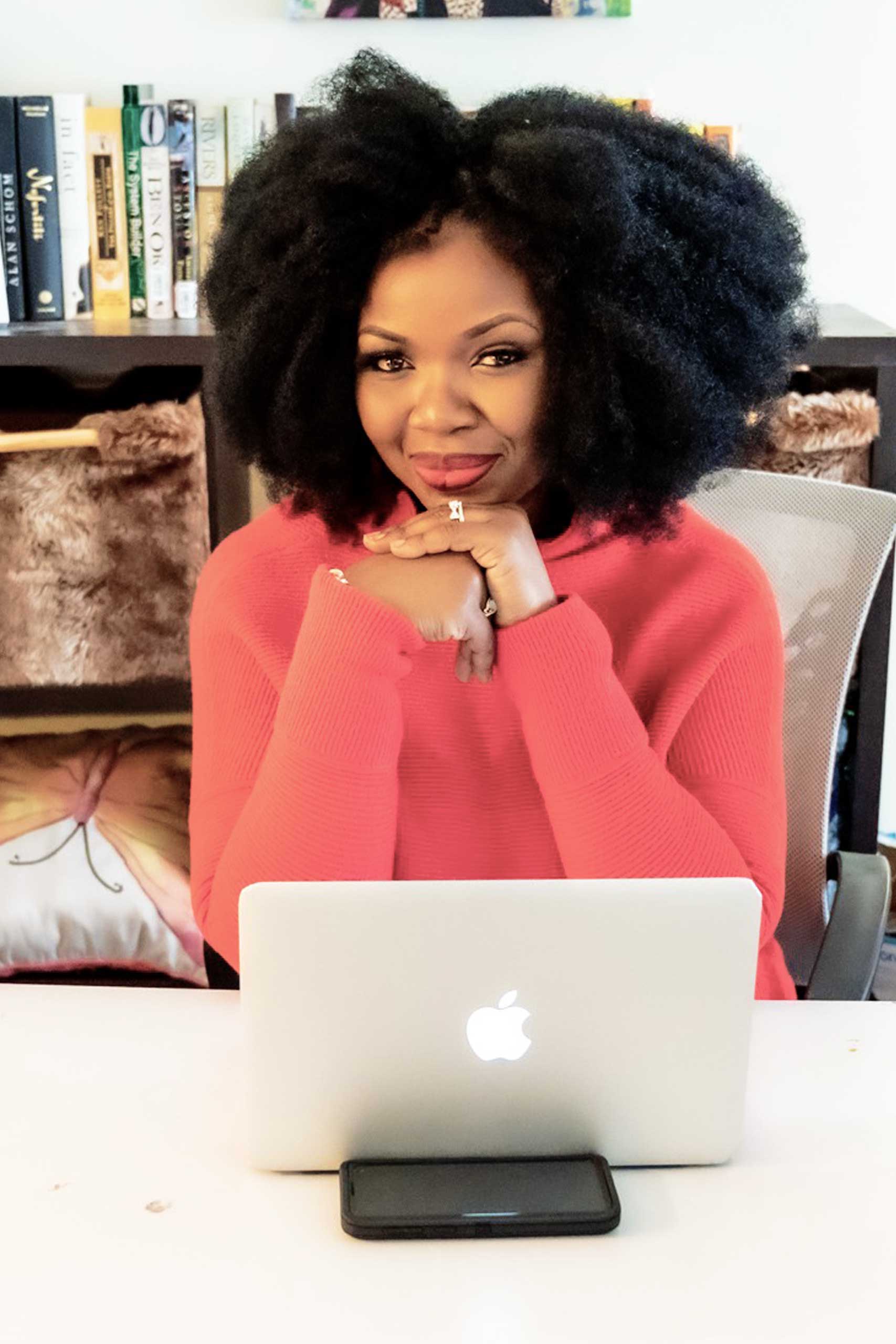 What You'll Learn from this Episode: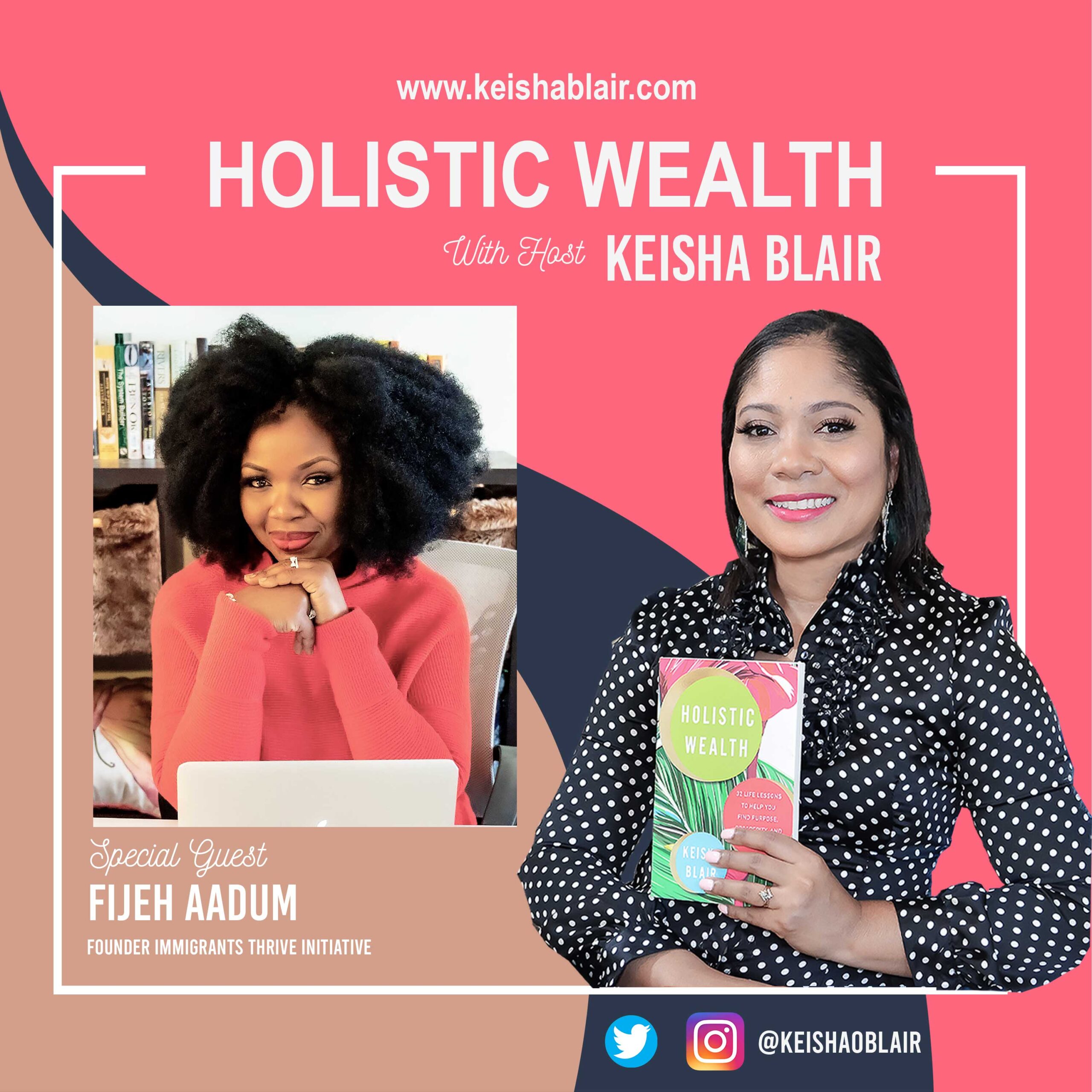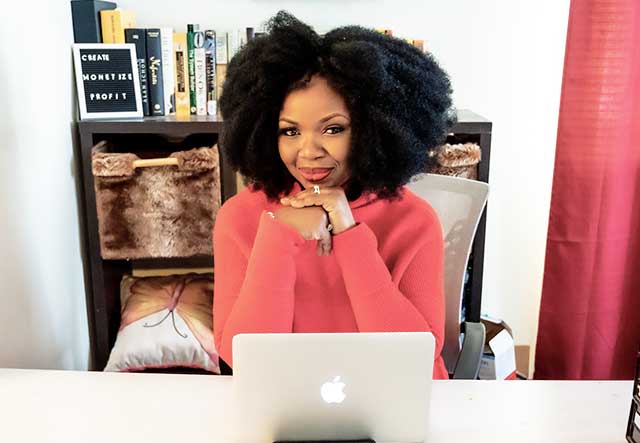 • Fijeh's amazing journey as an entrepreneur, author and keynote speaker.
• Fijeh's thoughts on how new immigrants can thrive and have financial success even during a crisis, like COVID-19.
• Fijeh's experience with helping new immigrants chart a new path of success.
• Fijeh's thoughts on the top barriers immigrants face in paying off debt and saving and achieving financial success.
• Learn some tips and strategies for managing personal finance during COVID-19.
• Fijeh's Personal Financial Identity (based on Keisha Blair's Personal Financial Identities Framework).
Listen to the Full Episode: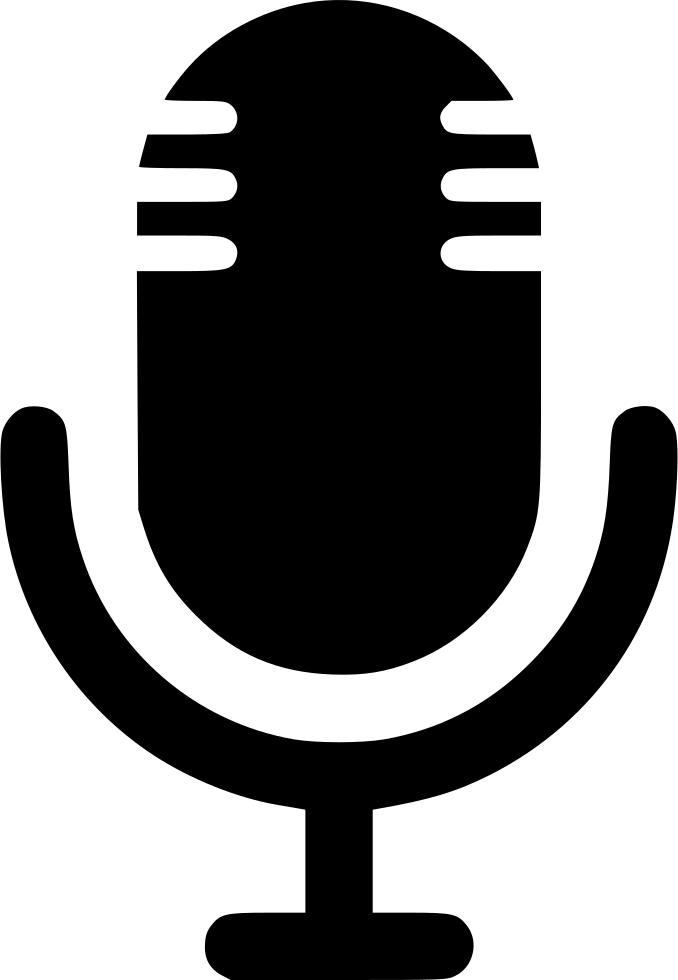 Enjoying the Holistic Wealth Podcast with Keisha Blair?
Don't miss an episode, follow on Spotify and subscribe via Apple Podcasts, Stitcher, or RSS.
Leave us a Review in Apple Podcasts!
Love the show? Make a monthly or one donation at PayPal
Podcast: Play in new window | Download